| | |
| --- | --- |
| | |
Credit: David Carlo Photography
Featured Product #1:
CARRILLO Connecting Rods
We would like to welcome CARRILLO connecting rods to our lineup of hot rod Honda CB750 SOHC parts. These connecting rods are used by the top engine builders worldwide.
ENL-CCR $1,095.00
Call to order.
Featured Product #2:
Cycle X Posi-Lock Frame Splice Kit
These frame splice kits are installed to help remove Honda CB750 (69-78) top ends and motors.
If you look close or compare splice kits from the past 50 years, you will notice how our kits "interlock" and do not rely on only the bolts.
FR-041 $159.95 (Set of 4)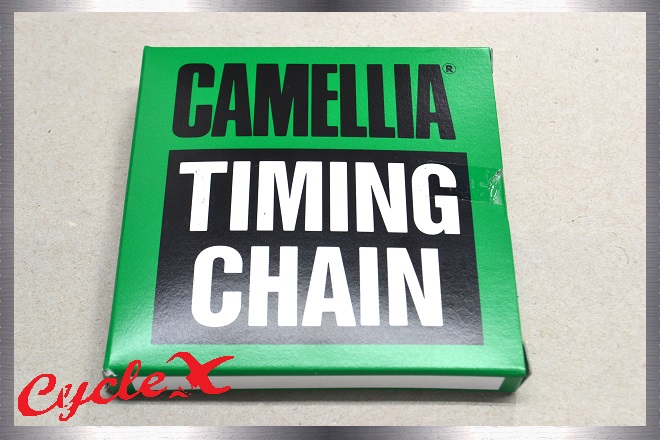 Featured Product #3:
Tsubaki Cam Chains
Tsubaki cam chains have been known to be the best for decades.
Tsubaki has discontinued making these chains and many engine builders were freaking out. Well, no need to panic. We have a limited supply of these chains and we will also offer them in a cryo treated version. These cryo treated Tsubaki chains will clearly be the best chains ever offered to the Honda CB750 community.
Straight side plates.
ENG-TSUBAKI $89.00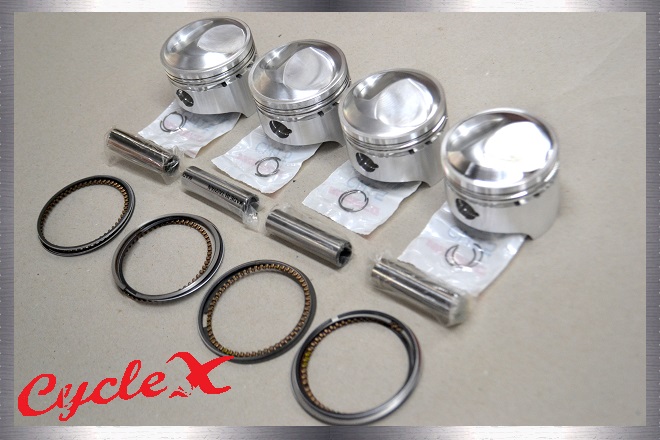 Featured Product #4:
Cycle X / Wiseco "Pop-Top" 836cc Piston Kits
These Wiseco pistons are forged and approx 11.5 to 1 compression ratio.
Note: Compression ratios vary on combustion chamber modifications, amount milled from cylinder and heads, gasket thicknesses.
Anyway, 165.5 grams (bare weight). 30 degree machined race proven dome angle. These piston sets include 3 piece oil rings. 2.559 XC Wiseco rings.
2nd ring is a total seal gapless ring.

Note: These piston sets combined with a CX-11 camshaft has produced big horsepower for street and track.
Breaking news!
We've got some brand new alloy shouldered rims in 18 or 19 in. with spokes on our wheel page. Check them out!
A 3.99% customer service charge is applied to all phone orders.
If ordering via phone, please also provide the part # of any products you are interested in for faster and more accurate service.
If you encounter a (rare) broken button as you're trying to add parts to your cart (going to PayPal summary instead of your cart or not opening PayPal at all) or anything else of concern, please call us to report it. We'll try to have it fixed for your convenience within the next 5-10 minutes. Afterwards, refresh the page and try again.
NOTE: As of July 1st, 2018, an extended goods and services tax (GST) has been applied to all Australian consumers buying overseas, charging an extra 10% in taxes to us with each purchase. To ensure that you can continue to purchase from us in Australia and we can provide our parts at our usual lower cost, please
contact us at the email below
if interested in any particular parts so that we can make a special shipping arrangement for you.
It is the sole and exclusive responsibility of the purchaser to determine the suitability of any part, product or work for his or her use.
The purchaser shall assume all legal, personal injury risk and liability and all other obligations, duties and risks therewith.
There is no warranty on High Performance motors.
Cycle X Global Headquarters
6246 US Hwy 51 South
Hazelhurst, WI 54531
Phone: 715-356-7346
Email: hotrodcyclex@gmail.com

<>