| | |
| --- | --- |
| | |
Credit: David Carlo Photography

The highest level Honda CB750 SOHC products is our goal.
Our newest addition to the highest level Honda CB750 products available are the race proven complete Nova Racing transmissions.
Stay tuned for details and pricing.

Featured Product #1:
CARRILLO Connecting Rods
We would like to welcome CARRILLO connecting rods to our lineup of hot rod Honda CB750 SOHC parts. These connecting rods are used by the top engine builders worldwide.
ENL-CCR $1,095.00
Front Brake Rotors for Honda CB750 Models (In Stock)
Honda CB750 front brakes aren't the greatest. This might help!
These EBC VMD floating front brake rotors and recommended brake pads are lightweight and made from the latest materials and machining processes.
Fits 69-76 single disc "K" models and 77-78 "K" models with different brake pads.
Almost forgot. They look great (our favorite part).
EBC-VMD $249.99
Includes rotor and brake pads.
Also comes in a combo sale with a front wheel on our wheel page!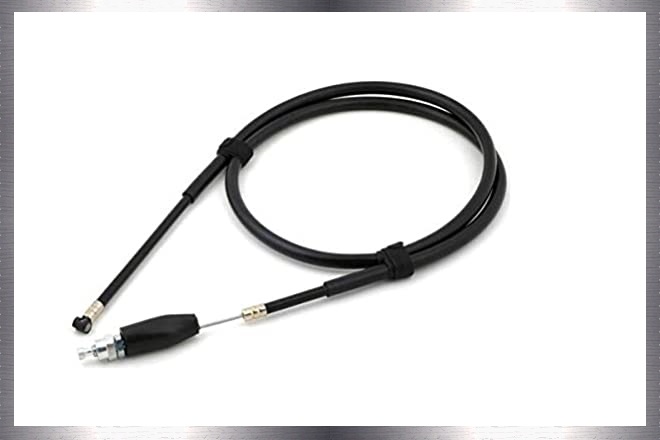 Featured Product #3:
Best Honda CB750 cable in the world!
These clutch cables were made for us and feature heavy duty outer sheath and nylon lined inner tube. Even the internal wire has a bit of nylon incorporated into it. You will never have a smoother clutch cable feel and smoother operating clutch. The cables will be available in standard and minus 2 inch lengths for you clip-on handle bar folks.
Price to be announced.
Featured Product #4:
"JMR" Mike Rieck Porting joins the Cycle X team.
We are proud to announce that several JMR cylinder heads will be on the shelf nearly ready or ready for installation.
Nearly ready?
Yes, some of the stage 3 and 4 heads will need to be checked or modified for larger camshafts and possible big bore combustion chamber modifications.
Mike's cylinder head port refinement and efforts are rarely seen nowadays.
These heads will complete a full line-up of world class cylinder heads including the JMR/Cycle X "big port" race heads.
Price to be announced.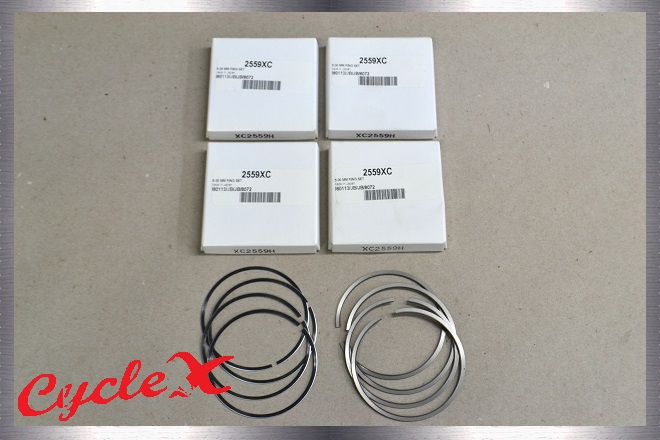 Featured Product #5:
Wiseco and JE Piston Ring Sets (65mm, 836cc)
Total Seal 2nd Compression Rings
We are told all ring sets are held up on a boat off shore with no due date in sight.
Here are some 2559XC rings that fit Wiseco and JE 65mm (836cc) pistons.
These 2559XC ring sets combined with total seal 2nd compression rings are the combination that many high level engine builders use.
Note: If your Wiseco/JE pistons are super old, consult with Wiseco/JE for fitment questions.
ENP-014 $149.00 (per set)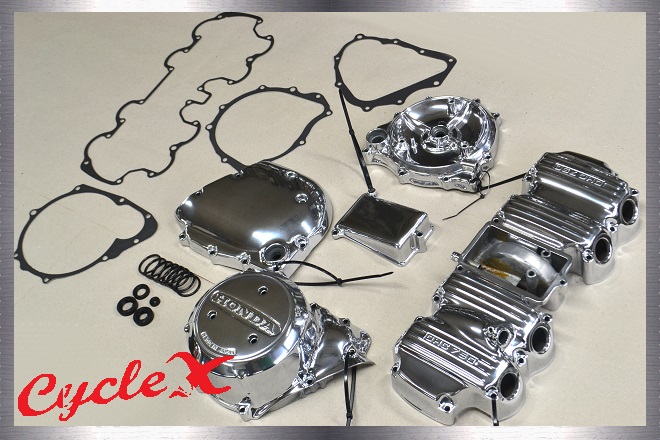 Featured Product #6:
Polished Honda CB750 SOHC Covers (Amazing Quality)
Sorry aluminum polishers. Our polished covers are better than yours.
These covers are absolutely polished to perfection.
We have also included a set of our world class no-leak cover gaskets, oil seals and o-rings to complete this kit.
Attention restoration folks! You might not want these covers, because they are better than original Honda covers.
Note: Does not include the valve inspection caps.
$499.00 (Outright sale)
Breaking news!
We've got some brand new alloy shouldered rims in 18 or 19 in. with spokes on our wheel page. Check them out!
A 3.99% customer service charge is applied to all phone orders.
If ordering via phone, please also provide the part # of any products you are interested in for faster and more accurate service.
If you encounter a (rare) broken button as you're trying to add parts to your cart (going to PayPal summary instead of your cart or not opening PayPal at all) or anything else of concern, please call us to report it. We'll try to have it fixed for your convenience within the next 5-10 minutes. Afterwards, refresh the page and try again.
NOTE: As of July 1st, 2018, an extended goods and services tax (GST) has been applied to all Australian consumers buying overseas, charging an extra 10% in taxes to us with each purchase. To ensure that you can continue to purchase from us in Australia and we can provide our parts at our usual lower cost, please
contact us at the email below
if interested in any particular parts so that we can make a special shipping arrangement for you.
It is the sole and exclusive responsibility of the purchaser to determine the suitability of any part, product or work for his or her use.
The purchaser shall assume all legal, personal injury risk and liability and all other obligations, duties and risks therewith.
There is no warranty on High Performance motors.
Cycle X Global Headquarters
6246 US Hwy 51 South
Hazelhurst, WI 54531
Phone: 715-356-7346
Email: hotrodcyclex@gmail.com

<>