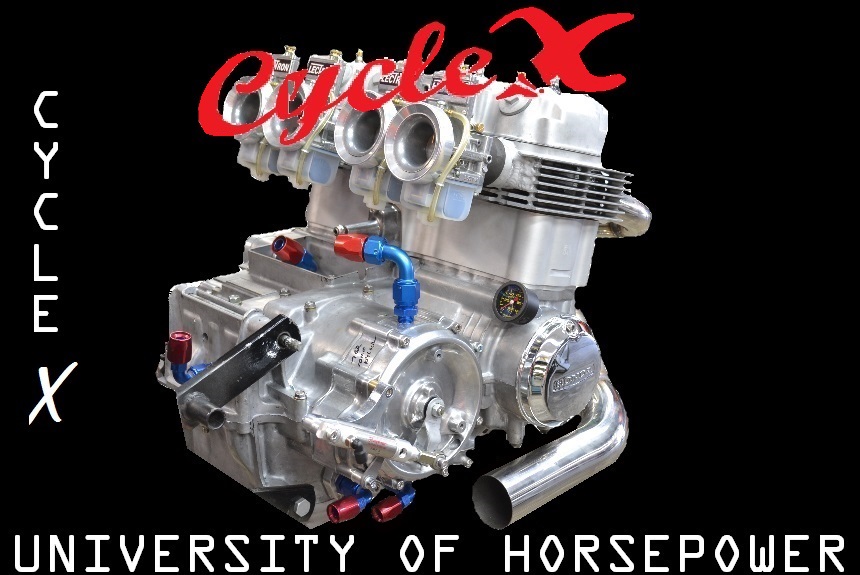 Cycle X gift certificates are once again available for the holiday season! Click the banner above for more info!
Enter Apparel & Accessories Page

Visit our Australian dealer for you folks down under.
Scott & Danielle are some of the most dedicated and truly an asset to the motorcycle community.

Click their logo above for their website.

Remember Cycle X is on eBay!
Not all our products are on our site!

\
It is the sole and exclusive responsibility of the purchaser to determine the suitability of any part, product or work for his or her use.
The purchaser shall assume all legal, personal injury risk and liability and all other obligations, duties and risks therewith.
There is no warranty on High Performance products.
Cycle X Global Headquarters
6246 US Hwy 51 South
Hazelhurst, WI 54531
Phone: 1-715-356-7346
Email: cyclex@cyclexchange.net

<>