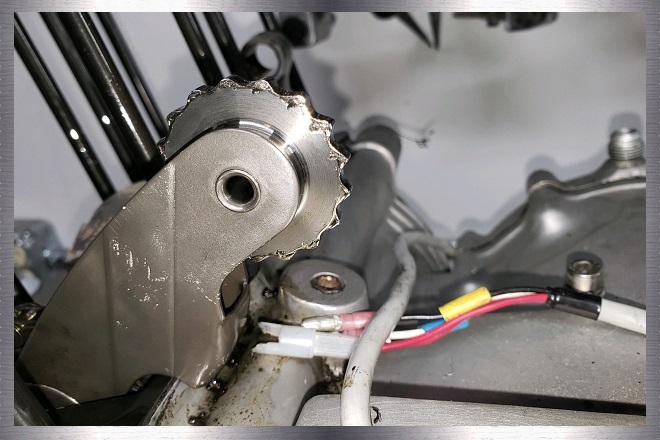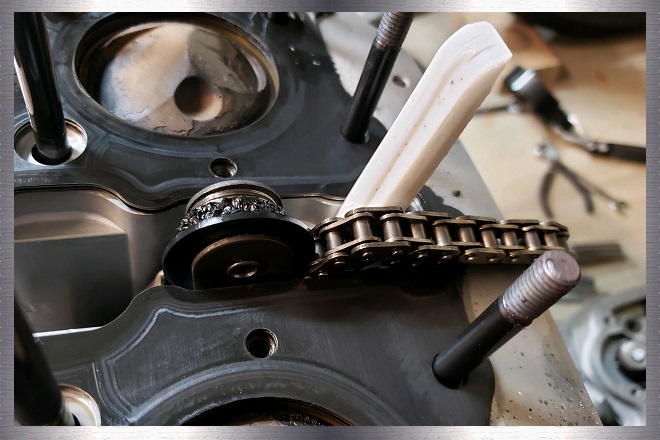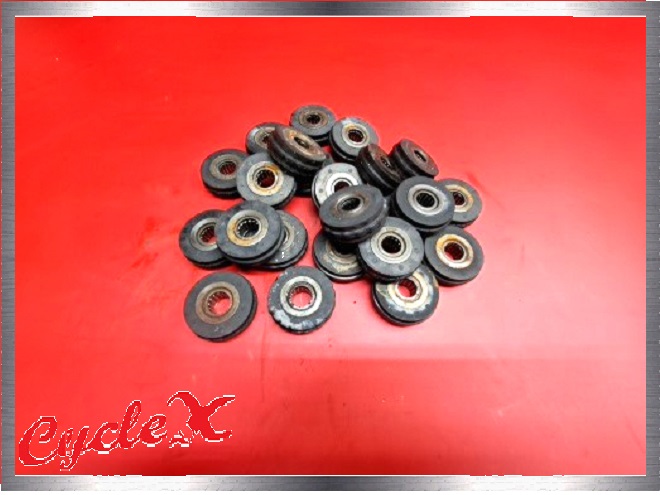 Note: We were disassembling 24 cam chain tensioners and every factory rubber wheel was bad.


Cam Chain Tensioners...Here is the Problem!
The above photos show an OEM Honda tensioner and an unidentified aftermarket tensioner. These photos were from an AHRMA vintage roadracer's bike (thanks Matt Esterline #237) and clearly show the problem. The OEM tensioner lasted approx. 3 weekend races and the aftermarket tensioner approx. 10 weekend races. These types of product malfunctions are exaggerated when racing is involved, but racing makes for a good test because these results happen in street bikes as well.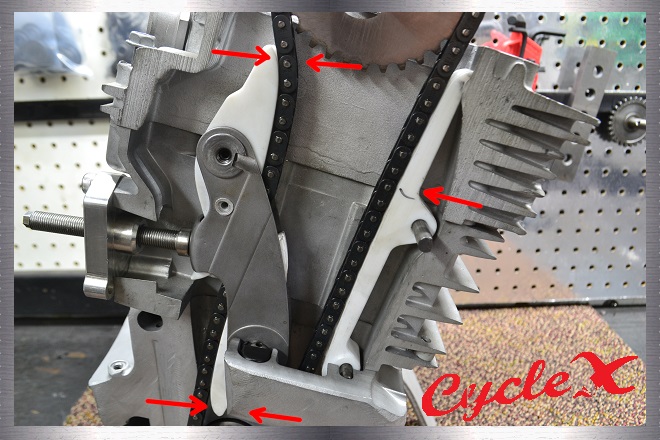 Original Press Release (Just a reminder.)
These cam chain tensioners are designed to float and compensate for milled heads, thinner gaskets, worn/stretched cam chains and hard deceleration which destroys OEM tensioners. The arrows show how the sliders can move a few degrees to compensate for the above mentioned problems.

Features:
✓
Proven XPA 46 slider material.

✓
Floating/compensating design.

✓
No more than four chain links
unsupported.

✓
Stock length cam chains, peanut or straight
side plates are fine.
Note: Fixed slider designs shift the pressure points upward and only make contact at the very top when thinner gaskets, milling and stretched chains.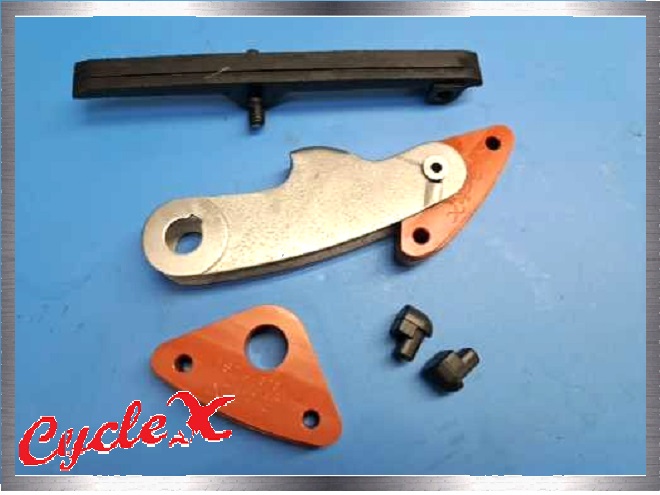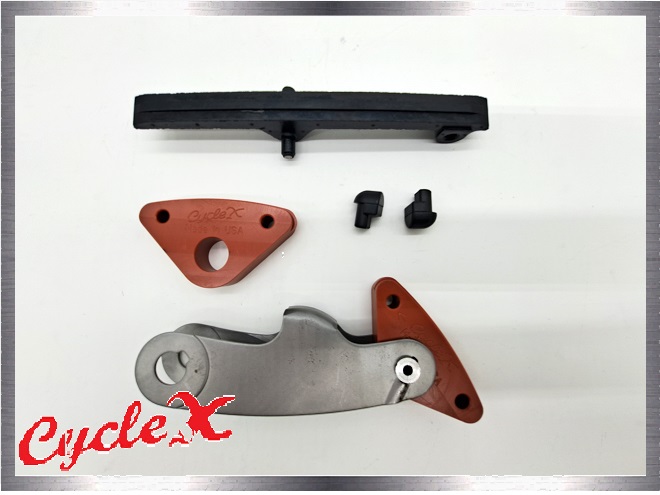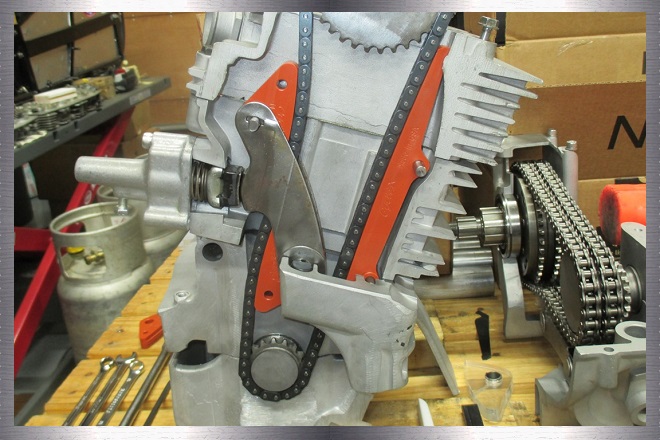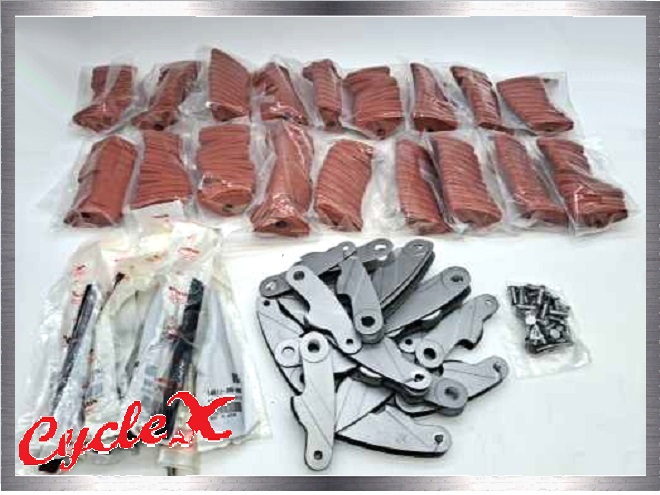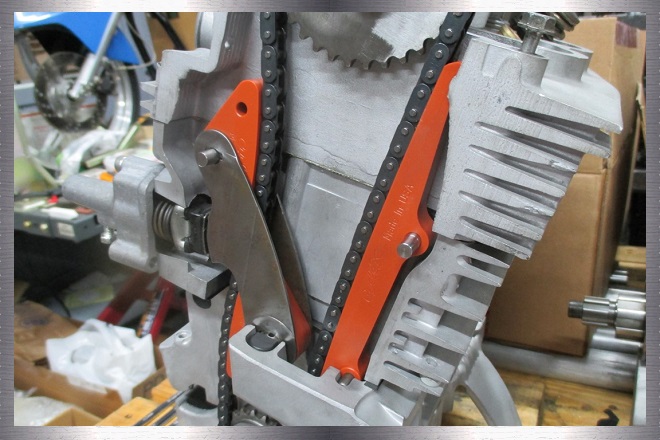 This project presented several obstacles that needed the expertise of a world class machine shop in the USA. With a combination of 3D imaging, motor cut-a-ways and proven XPA-46 materials, no expense was spared. This floating/self compensating design and highly accurate machining processes surely makes this a candidate for product of the decade (we like saying that).

NOTE: NOW COMES WITH A STOCK FRONT SLIPPER
ENG-108 $349.00