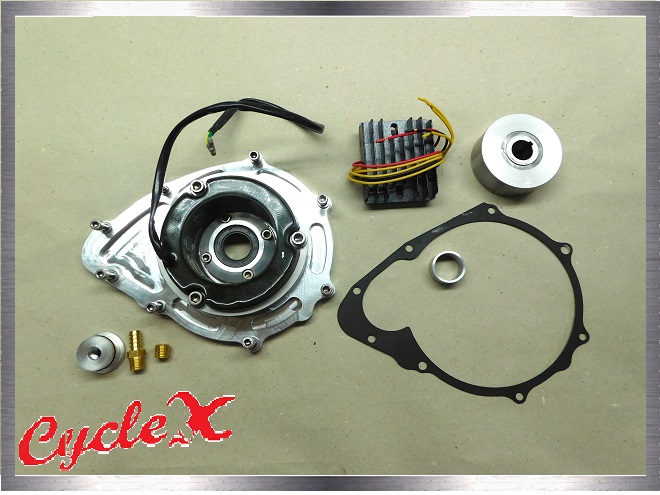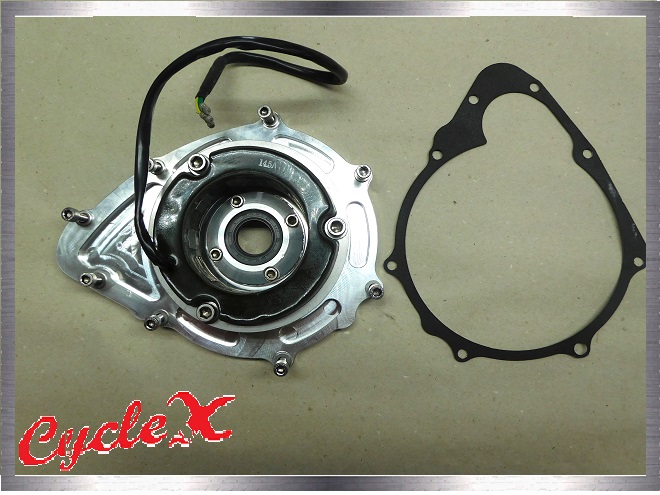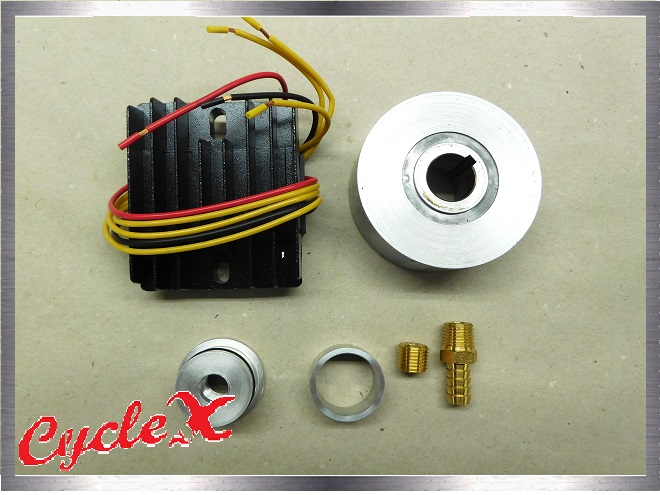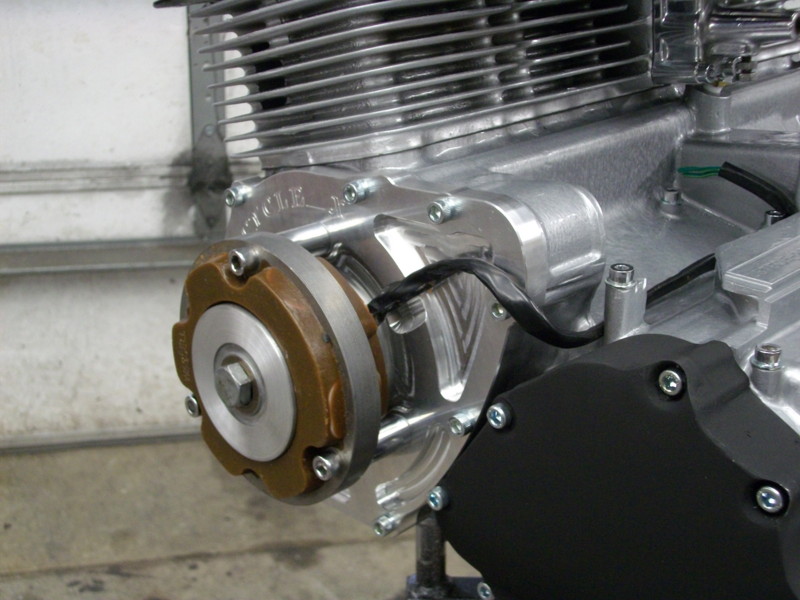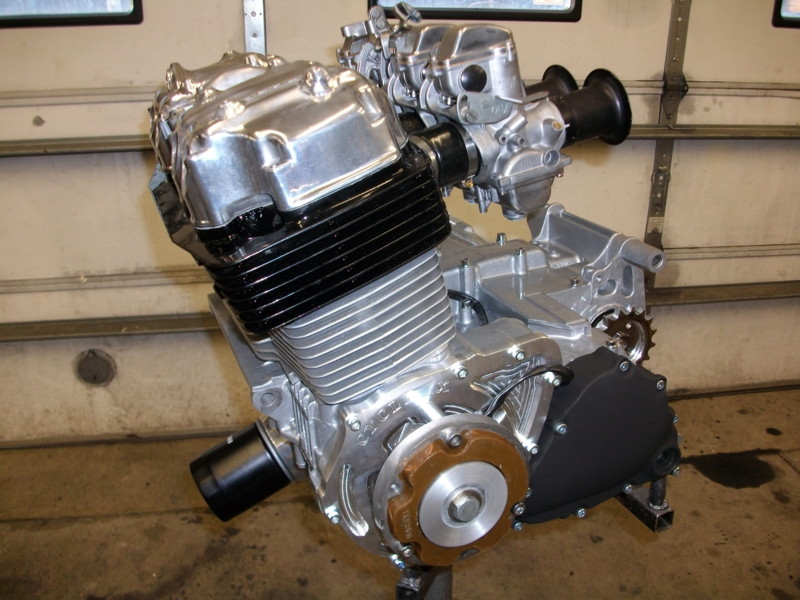 Cycle X Exposed Charging System.
Back for a limited production run.
Many people have been asking about the super cool Cycle X exposed charging system and if we have anymore in stock.
Well, we decided to make another production run.
Just in case you forgot............
Kit includes:
3 phase stator (upgraded for more out-put)
1 1/5 pound magnetic rotor ( for instant throttle response)
Solid state voltage reg/rec.
Cycle X heavy-duty block-off plate ( looks awesome with race trimmed tranny cover)
Gasket and all hardware included.
Note:
Many race teams and endurance competitors have used this system.
Limited Supply ! # ELC-111 $ 549.00

ONLY 1 IN STOCK!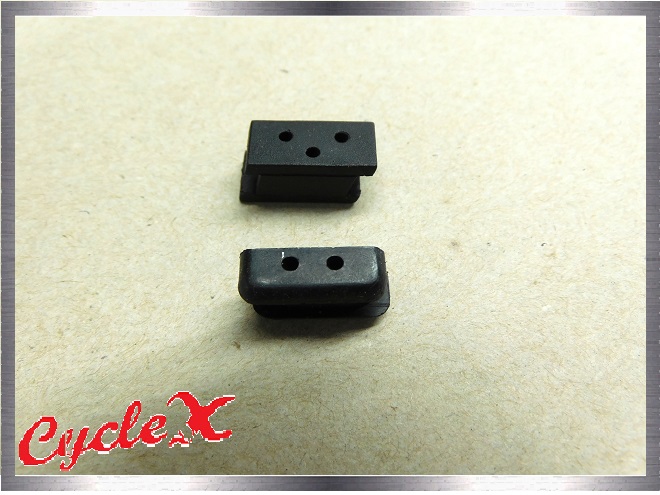 Stator & Field Coil Wire Exit Rubbers
Not Exactly Breaking News...........But 50 year Old Rubbers Can Cause oil Leaks. Thought You Might Need These! $ 19.00 Per pair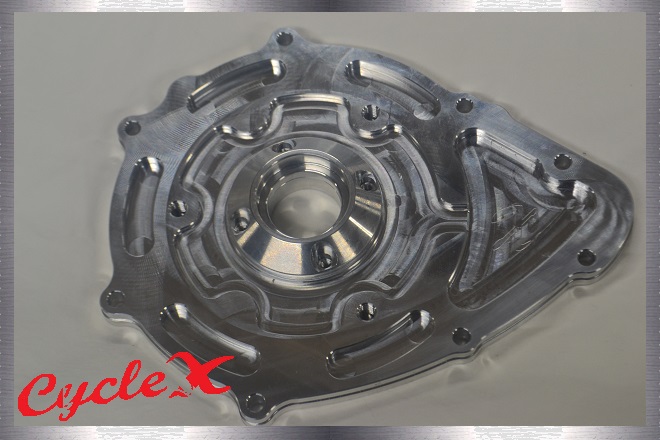 Honda CB750 SOHC Stator Block Off Plate
Stator block-off plate for you drag and road race folks. Cycle X block-off plates are nice and thick as opposed to the plates from the 70's era.
Oil seal and gasket included.
Honda CB750 SOHC 69-78.
$199.00 ENL-023
Cycle X Lightened Alternator Package
Quote: "Those Honda CB750s are really smooth running."
Quote: "I installed an RC engineering lightened rotor for more rev capability (love that old performance stuff)"

Well, the second photo shows an early (6.9 lbs), late (5.7 lbs) and a Cycle X alternator (4.66 lbs)

Before we go any further!

Our balancer shows stock Honda CB750 crankshafts and alternator rotors out of balance. This may be due to mass production or just 70's technology.

So, lets say your crankshaft is out of balance 6 grams (we have seen this). Let's say your rotor is out of balance 5 grams (we have seen that also)
Lets say you reassemble your motor with heavy side of the crankshaft and heavy side of the rotor on the same side. (Do the math) Smooth running and happy?

The third photo shows an old RC lightened rotor that is out of balance 6.846 grams (More math)

Introducing the Cycle X Lightened Alternator package:
- Lightened and balanced to perfection rotor.
- Puller to remove you old, heavy and out of balance rotor
- Oil seal for your starter ring gear.
- Cycle X exclusive no leak gasket (No sealer needed)

Note: The Cycle X balancer measures inch grams, making our crankshafts and rotors the best in the industry and history.
40+ years later, you now say, "Those Honda CB750s are really smooth running."

For 1969-78 Only
Note: Exchange basis only (Send yours and we'll send you a lightened alternator)
ENL-020A $146.95
Call to order.
Cycle X Honda CB/CL 450 Charging System (Kick only)
We have noticed for years that Honda CB/CL 450 models have charging system problems. We have a bike in the shop that has all the new rewound stator and regulator upgrades and it still has problems.
Anyway, we have adapted our 3 phase charging system to the Honda 450's. Problem solved.
Fits Honda CB/CL 450 models (67-74)

Kit includes:
3 phase stator
Light weight magnetic rotor
Regulator/rectifier
Billet adaptor for stator
Starter motor plug
Misc hardware and instructions
Note: Use with lead acid batteries only!
EL-450 $399.00
Call for availability.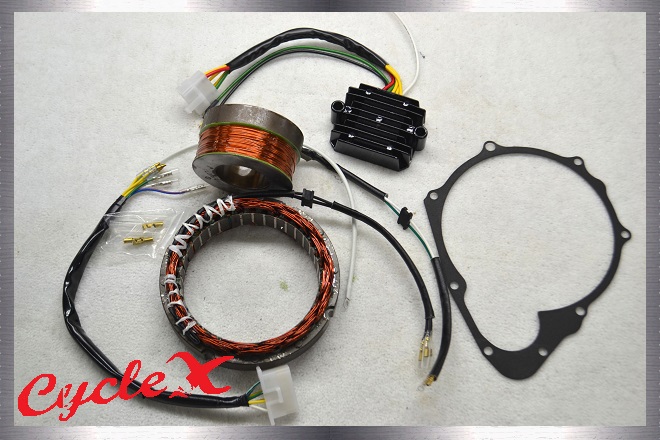 Honda CB750 (69-78) Rick's Electrics Complete Refurbished Charging Systems
NEW Cycle X "High output 20 amp system"

$ 499.00
These Rick's Electrics refurbished, rewound stators and field coils should solve your charging problems for good. Fresh wires and exit rubbers with make your assembling procedure a breeze.
Also included is a Rick's solid state voltage regulator.
Also comes with a gasket .

Note:
Stock Honda cb750 charging systems are approx. 13.5 amps and are prone to be even lower with old wires and poor connections.
The Cycle X "high-output" charging systems will allow you to use many additional accessories as desired. Now In Stock!

Easy Mount Solenoid

A solenoid with a mount tab? That should make things easy. Most starter solenoids require that rubber booty for mounting. Our NEW solenoid has tabs for mounting.

$39.95 EL-004

The Ultimate Spark Plugs

Apparently technology has reached the spark plug world. There are a few people who have our carb system and love the system, but went through a few spark plugs now and then. They changed to these NGK IRIDIUM Spark Plugs and the plugs had a perfect brown plug reading.

$42.00 SET OF FOUR EL-006

Regulator / Rectifier

Replace your original components with a solid state unit. Mount it where you would like.

$117.00 EL-008
Ignition Switch

This is the switch we use all the time. Starts like a car, turn the key all the way to the right and the bike starts. We use this switch because it eliminates the need for a starter button.

$27.00 EL-009

Coil Brackets

These billet coil brackets will make mounting your coils a bit easier.
Mainly used on high level cafe bikes and choppers

CO-009

Close out price: $29.00
A 3.99% customer service charge is applied to all phone orders.
If ordering via phone, please also provide the part # of any products you are interested in for faster and more accurate service.
If you encounter a (rare) broken button as you're trying to add parts to your cart (going to PayPal summary instead of your cart or not opening PayPal at all) or anything else of concern, please call us to report it. We'll try to have it fixed for your convenience within the next 5-10 minutes. Afterwards, refresh the page and try again.
NOTE: As of July 1st, 2018, an extended goods and services tax (GST) has been applied to all Australian consumers buying overseas, charging an extra 10% in taxes to us with each purchase. To ensure that you can continue to purchase from us in Australia and we can provide our parts at our usual lower cost, please
contact us at the email below
if interested in any particular parts so that we can make a special shipping arrangement for you.
It is the sole and exclusive responsibility of the purchaser to determine the suitability of any part, product or work for his or her use.
The purchaser shall assume all legal, personal injury risk and liability and all other obligations, duties and risks therewith. There is no warranty on High Performance products.
Click to go back to our home page
Cycle X Global Headquarters
6246 US Hwy 51 South
Hazelhurst, WI 54531
Phone: 715-356-7346
Email: hotrodcyclex@gmail.com