Cycle X Race Transmissions
Includes:
* Glass bead gear assemblies for inspection. (Also, makes them purdy)
* Magnaflux gears (Generally an additional cost elsewhere, not here)
* Undercut gears (A must for Hot-rod Honda SOHC's)

Note:
Send us your transmission. We will inspect it and send you back one of these race prepared transmissions.
If your transmission is bad, don't worry.
We have race transmissions in stock, ready to go.

$335.00 ENL-011-REG (Regular cut)
$385.00 ENL-011-PRO (Pro cut)

CALL TO ORDER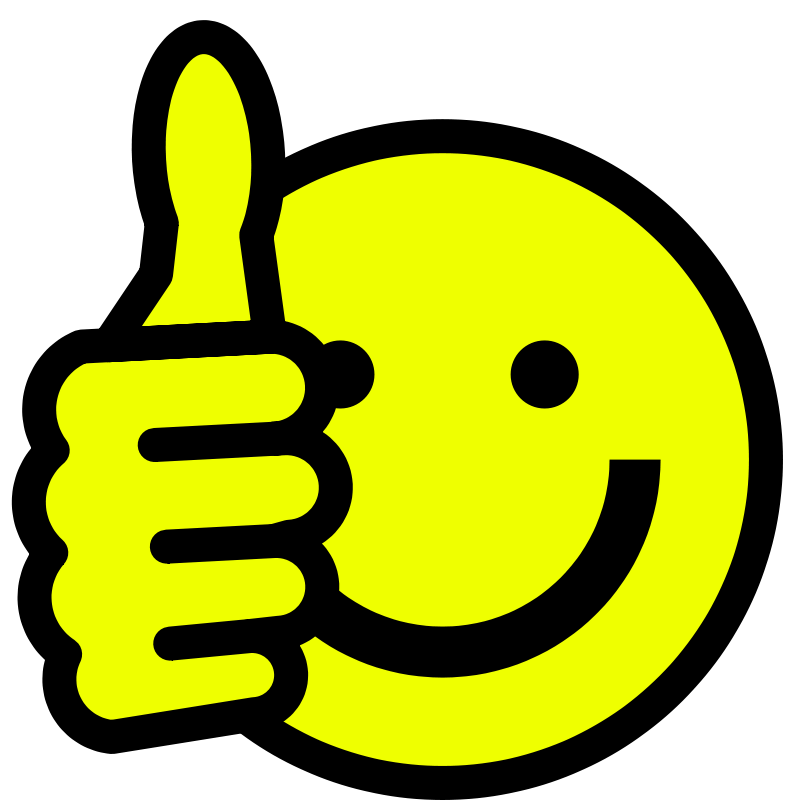 Cycle X Race Team Approved
Cycle X Race Cut Transmission Gear Clusters
OK...now there is no reason not to update your anciently designed Honda CB750 transmission with our Cycle X race cut transmission gear clusters.
These 2nd, 3rd and forth race-cut gear clusters are in stock and ready for assembly by the customer. (1st and 5th gears do not need race cutting) If you are uneasy with the assembly procedure, we will do it for you.
Note: Honda transmissions can be interchanged from year to year. So, send us your old gears for identification purposes and we will send you the race proven, race cut transmission clusters. Or see identification information below.
On Exchange Basis

Call To Order
ENL-RCTG-REG $239.00 (Regular cut)
ENL-RCTG-PRO $289.00 (Pro cut)
** Click For Gear Identification **
Cycle X Individual Race Gears
* Individual gear clusters
* Glass bead gear assemblies for inspection.
* Magnaflux gears
* Undercut gears
* Send yours for exchange
2ND

$119.99 (Regular cut)

$139.00 (Pro cut)

3RD

$119.99 (Regular cut)

$139.00 (Pro cut)

4TH

$119.99 (Regular cut)

$139.00 (Pro cut)
CALL TO ORDER
ENL-012-REG (Regular cut)
ENL-012-PRO (Pro cut)
Note:
2nd and 3rd gear clusters are the non-dropout bushing style. Bushing is part of the female gear.
During the production years, Honda changed the tooth count on the 2nd and 4th gears.
Click on GEAR IDENTIFICATION to see if yours is an early or late 2nd and/or 4th gears.
On Exchange Basis
** Click For Gear Identification **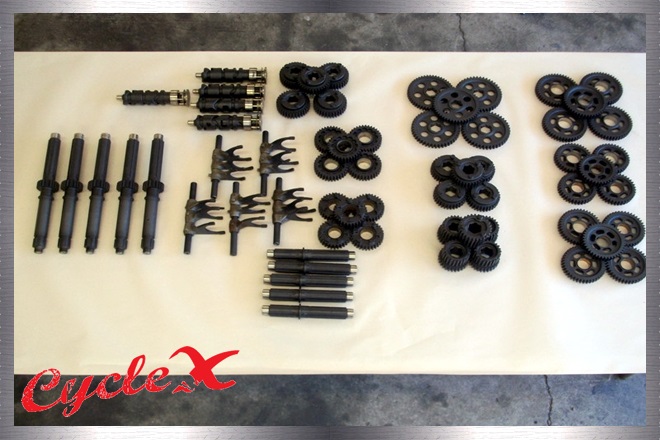 Coated Transmissions
Slick shifting, super smooth anti-friction coated transmissions.
These transmissions are for you people that want every advantage in acceleration over the competition.
Kit includes:
Shift shaft
Shift drum
Shift forks
Main shaft
Counter shaft
All the gears as shown

Exchange basis
Call for more information and to order!

$295.00