1 3/4" MUFFLER TRANSITION ADAPTERS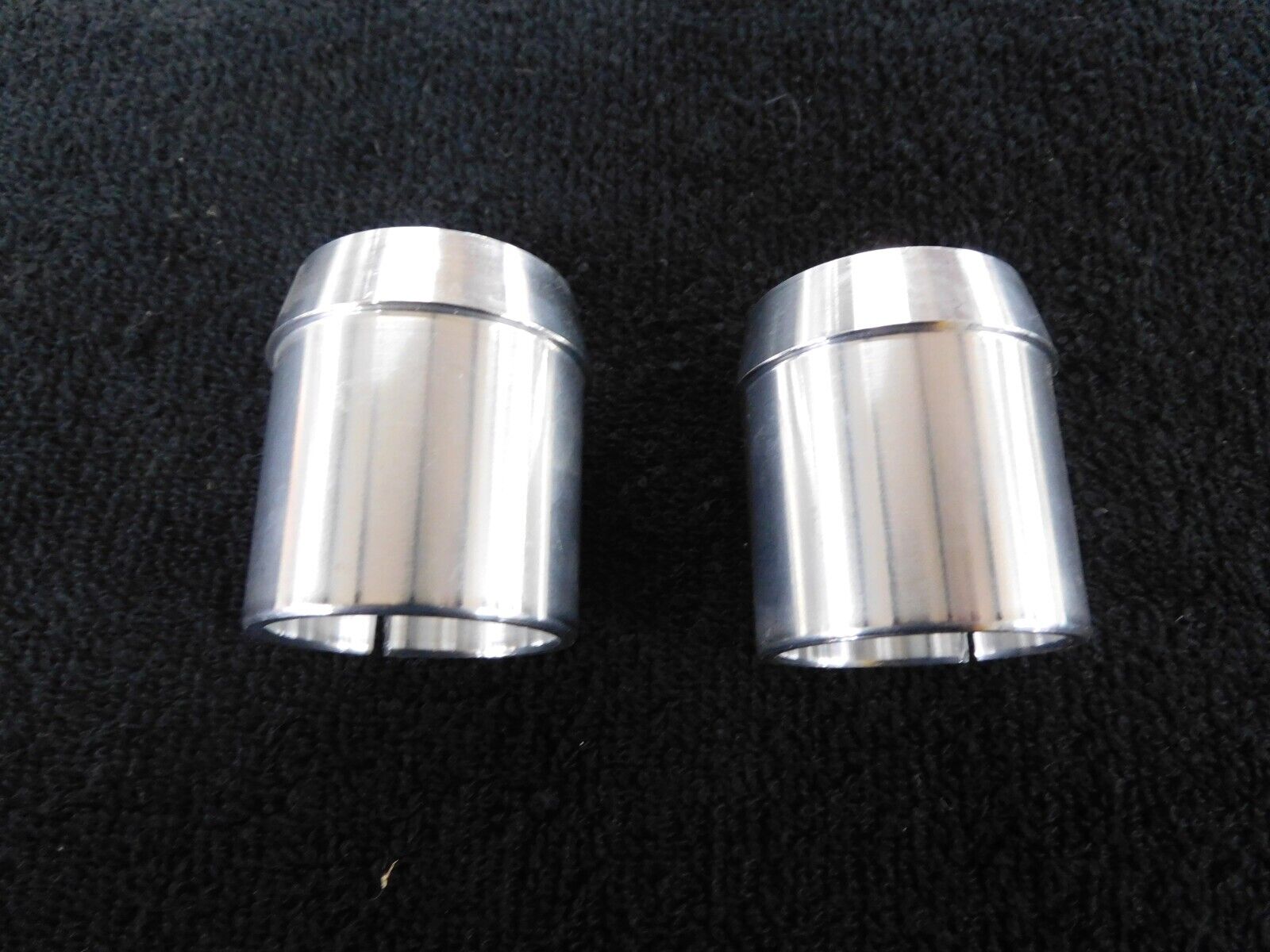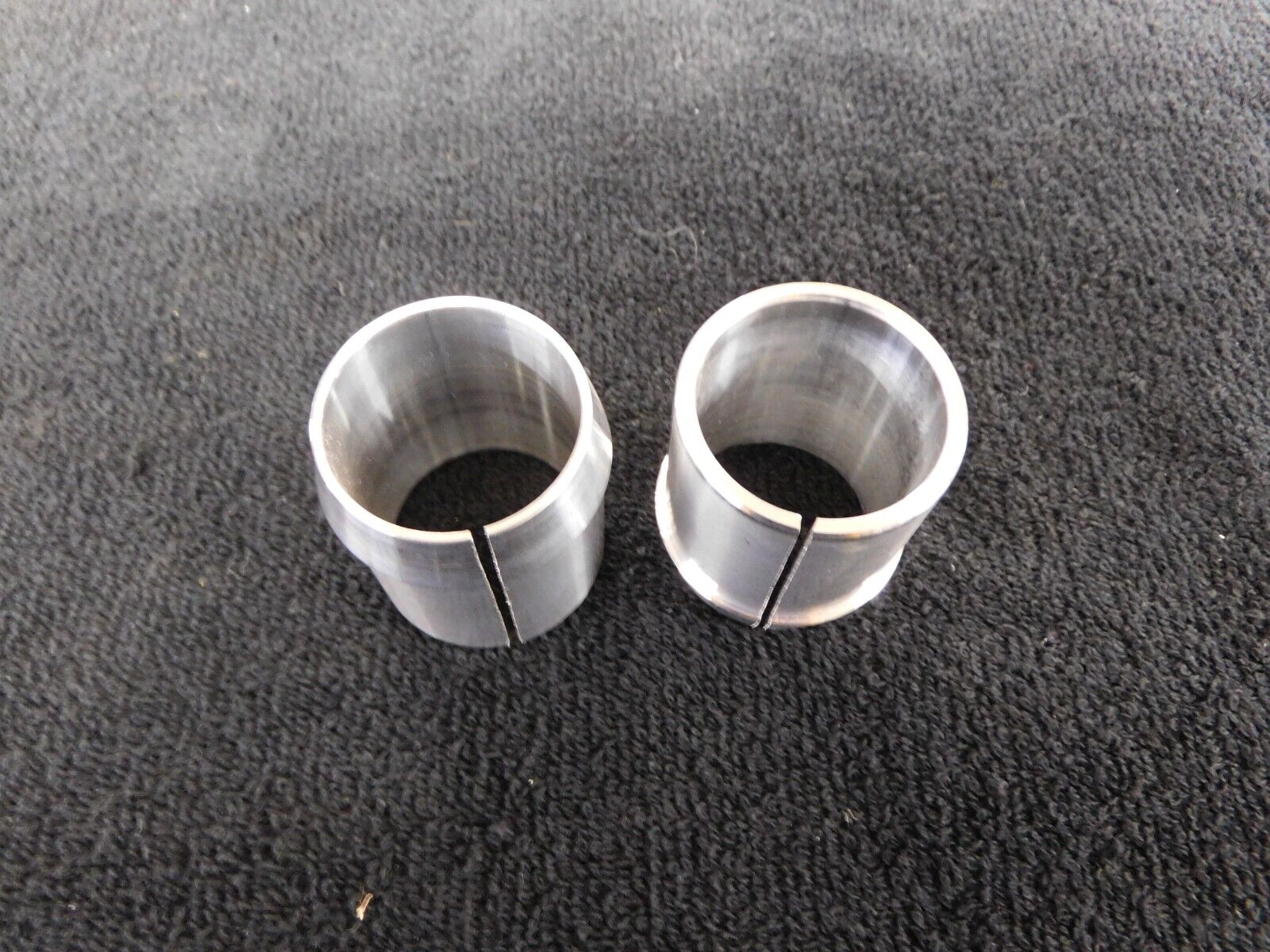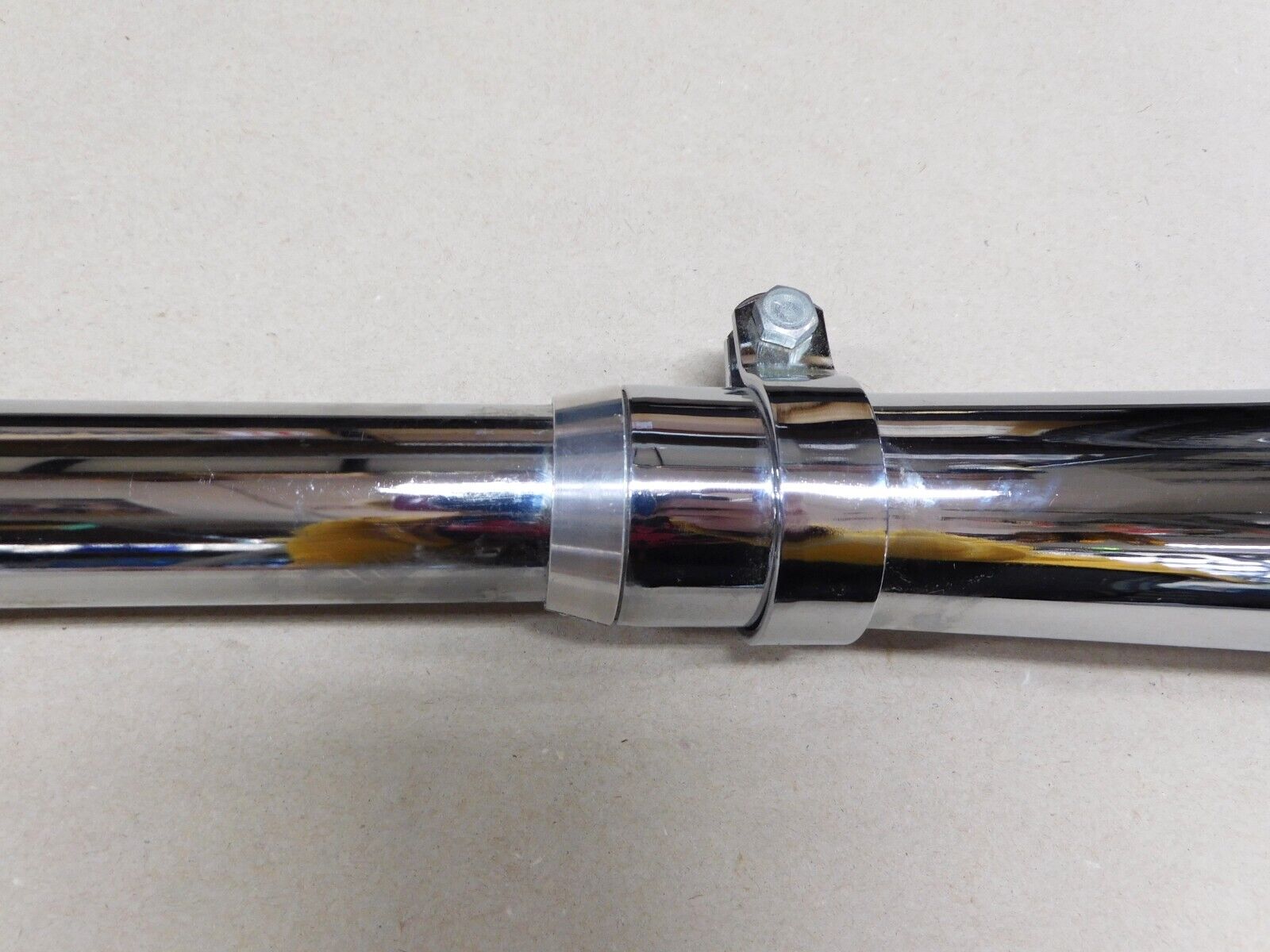 Most aftermarket mufflers are 1 3/4 ID and are sold with stepped sleeves to adapt to different size head pipes.
These stepped sleeves do not have a smooth transition and look bad.
If you have 1 1/2 diameter head pipes (primary pipes) and want to use the many options of mufflers available .... You need these transition adaptors.
Take a look at the photos for an idea of how nice these look.
Sold in pairs.
$ 39.99

Exhaust Flange Kit
These exhaust flanges replace your old rusty finned ones when using our 4 into 2 exhaust system. They come with 8 allen head bolts, 4 flanges, 4 sets of the half moon spacers and 4 copper exhaust gaskets.
These exhaust flanges will only work with 1 1/2" exhaust such as MAC systems.
EX-FLANGEKIT $149.95
Call for availability.
NEW Cycle X Torpedo Mufflers
These "new" Cycle X mufflers will have the aggressive sound you are after without pissing off the neighbors.
We liked Norton mufflers so much that we had the OEM mufflers shortened and opened up the baffles (straight through).
So, black or chrome?

Note: Reducers provided - allow these mufflers to fit 1 3/8", 1 1/2", 1 5/8", 1 3/4" pipes by using the proper reducers.
Specify Black or Chrome
(Black) EX-030B $139.95 (Per pair)
(Chrome) EX-030C $149.95 (Per pair)
Universal Reverse Cone Shorty Megaphone
Fits 1 3/4", 1 5/8', 1 1/2", and 1 3/8" Exhaust Pipes
Set of 2
EX-032 $99.95 (Per pair)
Call for availability.
BLACK- Universal Reverse Cone Shorty Megaphone
Overall Length: 17.5"
Fits 1 3/4", 1 5/8', 1 1/2", and 1 3/8" Exhaust Pipes
Set of 2
EX-032B $109.95 (Per pair)
Call for availability.
Chrome Vanilla Mufflers
Used with our 4 into 2 exhausts (Version #14), simple style with a nice rumble to it.
Comes in a set of 2.
EX-034 $131.95 (Per pair)
Exhaust Pipe Reducers

These handy exhaust pipe reducers will help to mount the cool mufflers you have just found.
They will allow you to go from 1 1/2" to 1 3/4" in various stages.


EX-025 $15.95 (Each)

Smooth Exhaust Clamps

Some people like the smooth look. 1-5/8" diameter.
3/4" wide.
Set of four.

EX-027 $19.00 (Set of 4)

Call for availability.

Cycle X Copper Exhaust Gaskets

These gaskets are sold in a set of four.

EX-030 $8.50 (Set of 4)
A 3.99% customer service charge is applied to all phone orders.
If ordering via phone, please also provide the part # of any products you are interested in for faster and more accurate service.
If you encounter a (rare) broken button as you're trying to add parts to your cart (going to PayPal summary instead of your cart or not opening PayPal at all) or anything else of concern, please call us to report it. We'll try to have it fixed for your convenience within the next 5-10 minutes. Afterwards, refresh the page and try again.
NOTE: As of July 1st, 2018, an extended goods and services tax (GST) has been applied to all Australian consumers buying overseas, charging an extra 10% in taxes to us with each purchase. To ensure that you can continue to purchase from us in Australia and we can provide our parts at our usual lower cost, please
contact us at the email below
if interested in any particular parts so that we can make a special shipping arrangement for you.
It is the sole and exclusive responsibility of the purchaser to determine the suitability of any part, product or work for his or her use.
The purchaser shall assume all legal, personal injury risk and liability and all other obligations, duties and risks therewith. There is no warranty on High Performance products.
Click to go back to Exhaust Page
Cycle X Global Headquarters
6246 US Hwy 51 South
Hazelhurst, WI 54531
Phone: 715-356-7346
Email: hotrodcyclex@gmail.com