Cody from Buffalo, NY (Instagram: @cfagan85) built his '79 Super Sport equipped with our 34mm Mikuni carbs (plus richer needles) and our DOHC 3 phase charging system.
More pictures of Cody's Super Sport can be found on our customer page.
Honda CB750, 900 & 1100 Mikuni RS 34mm Carburetors
The biggest problem with the Honda DOHC models (79-83) is the carburetors.
The removal of the air box or a exhaust change can make carb tuning a challenge on these models.
These Mikuni RS 34mm carburtors have been re-spaced, re-jetted and adapted to fit the Honda CB 750, 900, 1100 models (79-83)
Problem solved!
DOHC-34MM-CARBS $1,145.00
Sale price! $999.00
Call for availability.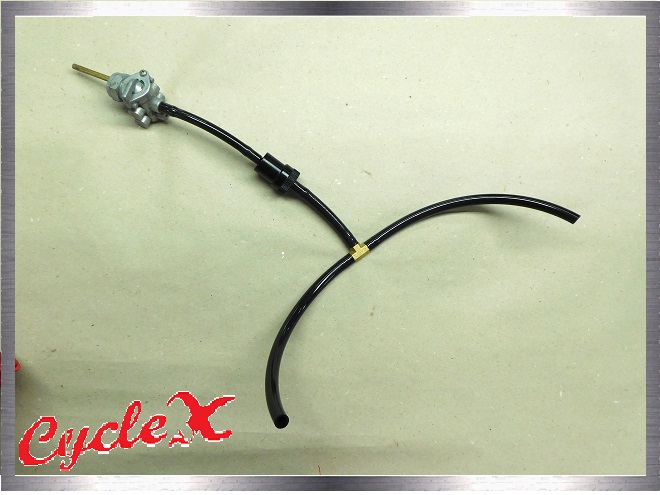 vv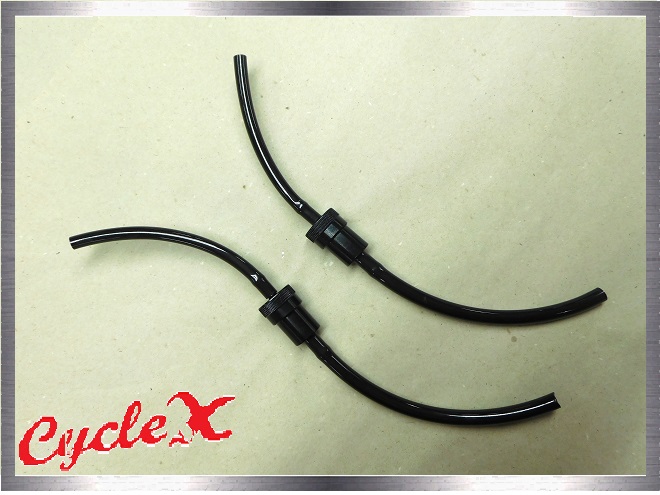 RS 34mm Mikuni 3/16 to 5/16 fuel filters.

Installing larger carburetors with 5/16 fuel spigots can be a great upgrade ... But most OEM fuel petcock spigots are 3/16 or 1/4 inch.

These 1/4 in and 5/16 out fuel filters should do the trick. Each filter comes with

3

feet of fuel line (

1 1/2

feet of 1/4

" line

and

1 1/2

feet of 5/16

" line

)

$29.00 per filter and fuel line.

# RS-Line

Mikuni RS 34mm Air Filters

Fit the Mikuni carbs above.

MIKUNI-FILTERS $89.99




Mikuni Velocity Stacks (Set of 4)

Available in 15mm, 30mm, and 70mm.
Compatible with our Mikuni carbs above.

MIKUNI-FILTERS $89.99

In stock, call to order




Honda DOHC Carb Jet Kit

Honda CB750, 900 DOHC carburetors can be a pain if air filter pods or exhaust system changes are made.
Here is a jet kit to help with your Honda project bike. Many people try jetting their bikes by just changing main or pilot jets with know real progress. These kits have plenty of jets, but the needles are the science and cover a wide range of throttle positions.

JET-001 $139.00

Cycle X Digger Series Shocks (Chrome or Black Spring)
We love lowered bikes for their aggressive stance and short people love them for obvious reasons (sorry short folks).
Anyway, most shorty shocks are thin and spinally like they were on a moped or something
.
Lower your bike with these shocks. 11.4 inches long and a loading weight of 440 lbs.
79-83 Honda cb750, 900, 1100 DOHC
$99.95 (Pair)
FR-DIGGER-BLKBODY (Black body, chrome spring)
FR-DIGGER-CHRBODY (Chrome body, black spring)
79-82 Honda CB750 (4 Valve) 10.25/1 Comp 823cc Big Bore Kit

DO-010 $539.95
Call for availability.
Honda CB750 (4 Valve) 823cc Big Bore Kit with Armor-Glide & Thermo Barrier Coatings
Wiseco quality with Cycle X race proven coatings.
DO-011 $639.95
Call for availability.
DOHC Valve Springs
Titanium Retainers for Honda CB750 C/F/K/SC DOHC 1979-1983
$129.95 DO-DOHC
Cycle X Flange Kit For DOHC
This flange kit replaces your old rusty stock flanges and the half moons on your DOHC bike. Works great with our 4 into 2 System! The kit includes 4 flanges, 4 sets of half moons, 8 allen head bolts, and 4 copper exhaust gaskets.
DO-422F $149.95
Call for availability.
Honda DOHC Neck Bearings
Safety is just as important as looks. Ever drive a bike with bad neck bearings? Not fun! This tapered neck bearing set will give you support that OEM ball bearings never had. With people changing neck angles, this bearing set is even more important!
Fits 1979-1983 DOHC

FR-034B $39.95
A 3.99% customer service charge is applied to all phone orders.
If ordering via phone, please also provide the part # of any products you are interested in for faster and more accurate service.
If you encounter a (rare) broken button as you're trying to add parts to your cart (going to PayPal summary instead of your cart or not opening PayPal at all) or anything else of concern, please call us to report it. We'll try to have it fixed for your convenience within the next 5-10 minutes. Afterwards, refresh the page and try again.
NOTE: As of July 1st, 2018, an extended goods and services tax (GST) has been applied to all Australian consumers buying overseas, charging an extra 10% in taxes to us with each purchase. To ensure that you can continue to purchase from us in Australia and we can provide our parts at our usual lower cost, please
contact us at the email below
if interested in any particular parts so that we can make a special shipping arrangement for you.
It is the sole and exclusive responsibility of the purchaser to determine the suitability of any part, product or work for his or her use.
The purchaser shall assume all legal, personal injury risk and liability and all other obligations, duties and risks therewith. There is no warranty on High Performance products.
Click to go back to our home page
Cycle X Global Headquarters
6246 US Hwy 51 South
Hazelhurst, WI 54531
Phone: 715-356-7346
Email: hotrodcyclex@gmail.com